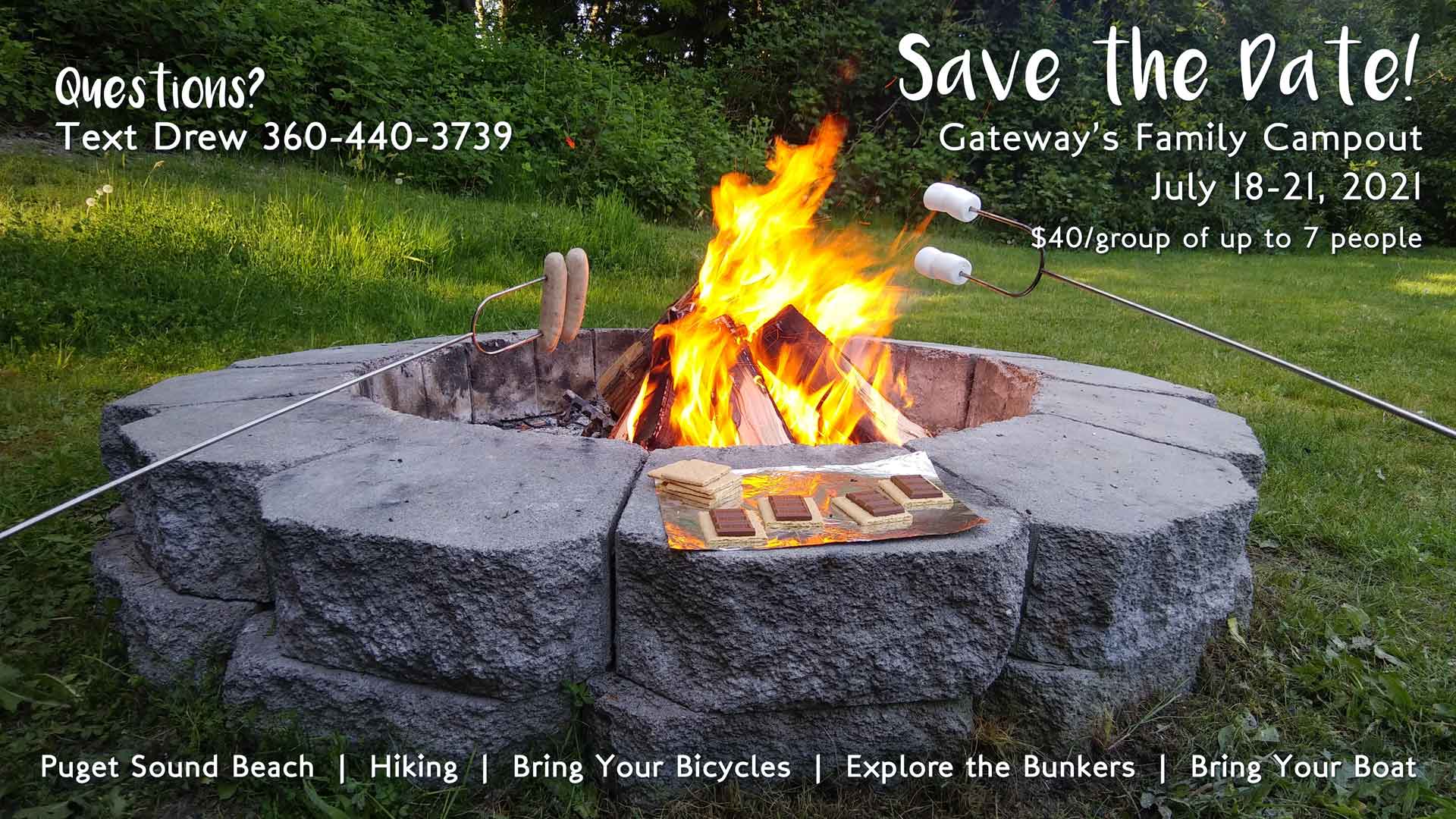 Gateway's Family Camping Trip
Fort Flagler offers a great group campsite that is close to bike trails, hiking trails, big fields, bunkers, and a beach on Puget Sound, which offers sweeping views of Port Townsend and Whidbey Island.
Learn More
Events Calendar
Check out our events calendar below. if you know the date, you can select it to see the activities. You can also click on the month name to see the entire month of activities.
Show events from all categories