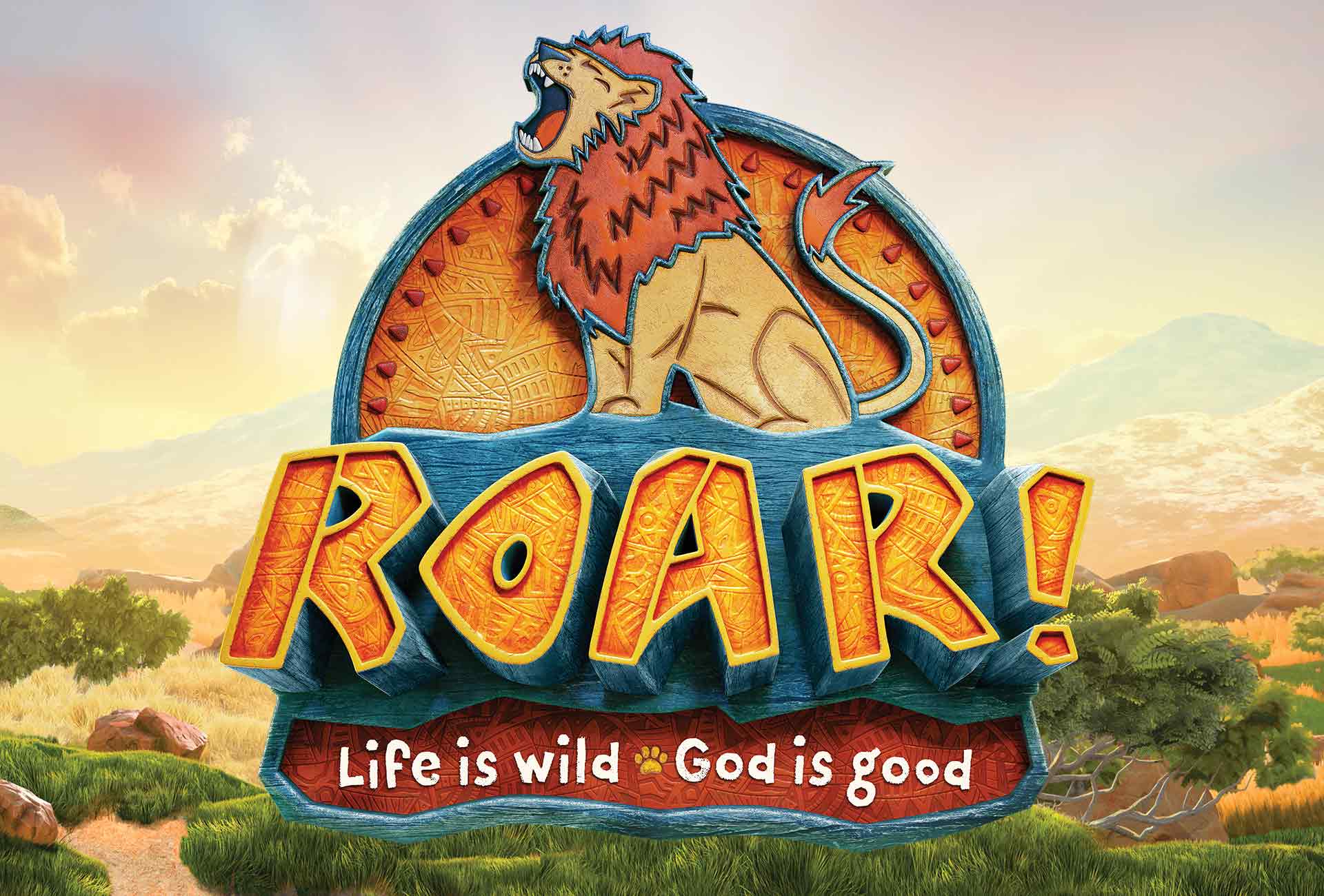 Day Camp FAQs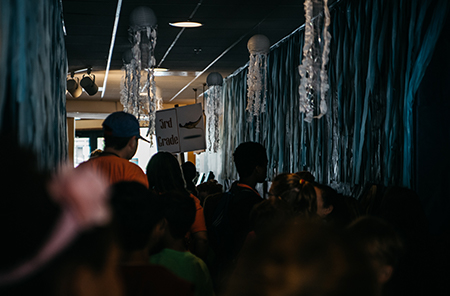 Crew Rotations
At Roar, the elementary kids visit five stations each day. Each station is staffed by an adult leader and features a different activity that reinforces what kids are learning
about God. All the Day Camp participants attend Sing & Play Roar and Safari Celebration at the same time. Kids rotate through the other stations with
their Crews.

Wild Bible Adventures
The Wild Bible Adventures Leader repeats the Bible Point each day. Kids experience the daily Bible story in a hands-on way. For example, on Day 2 kids get a thrilling visit from Pharaoh that engages everyone with some humor and fun while bringing the Bible story to life. Crew Leaders guide small-group discussions where kids connect their unforgettable Bible experiences to real life.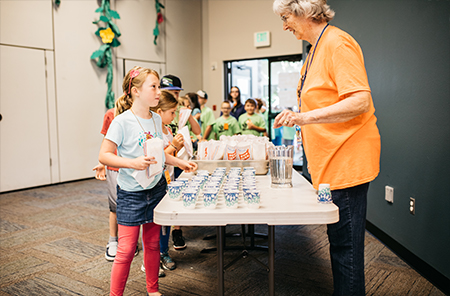 Hungry Herd Station
The Hungry Herd Café Leader repeats the Bible Point each day. Crew Leaders guide kids in discussing the Bible connection during snack time. Kids also learn about what they will be making in Imagination Station while they eat.

Imagination Station
Imagination Station uses fun sciency-fun experiments to help reinforce our point of the day. Everyday kids have the opportunity to make something fun to take home with them so they can remember what they learned at Roar Day Camp that day. Imagination Station and Hungry Herd Cafe share the same rotation time.

Stampede Games
Each day there will be games from— low energy to medium energy to high energy.
The games we play are designed to reinforce the daily lesson. Sometimes when it is really sunny out we even get to play some water games!

Worship
Worship at Roar Day Camp involves your child's whole grade group learning songs from the week. Each grade gets to learn a special song. On Friday parents have the opportunity to sit in the balcony as each grade goes up on stage to perform their special song.